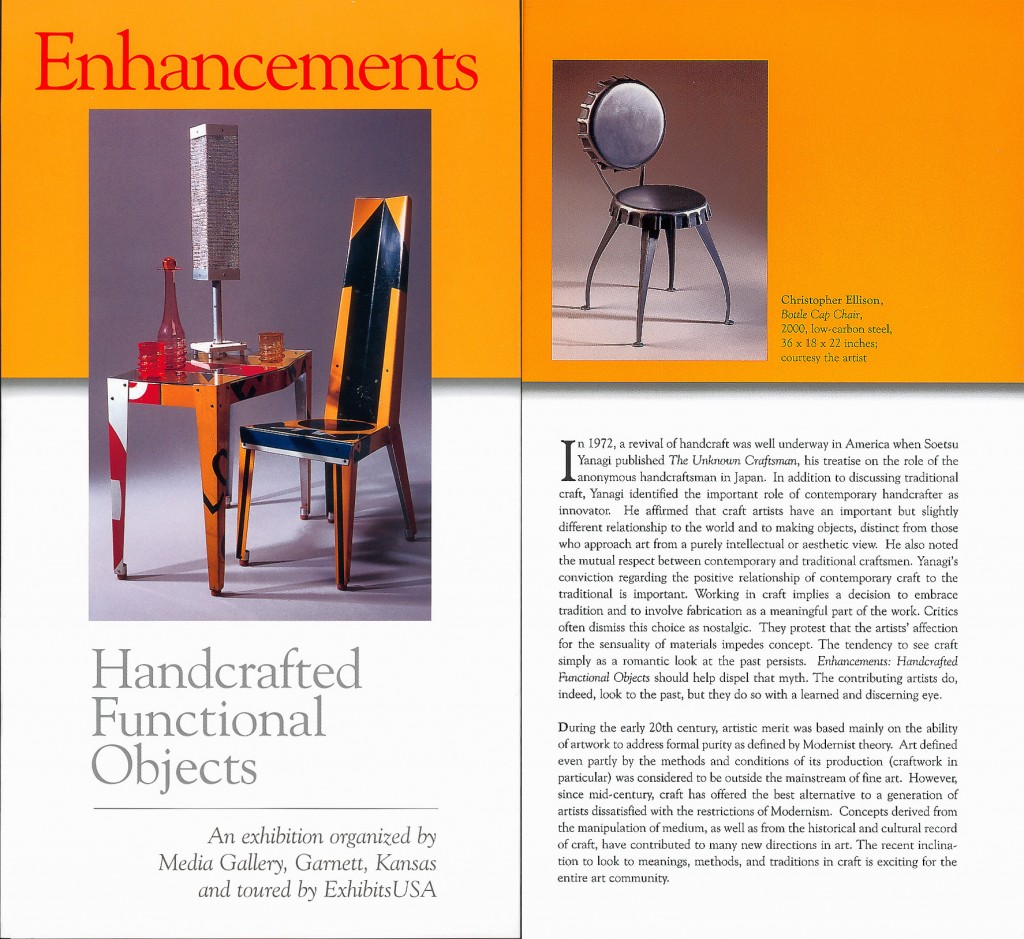 Bottle Cap Chair, as seen in the traveling exhibition, Enhancements: Handcrafted FunctionalObjects, 2001-2003.
"What at first appears to be a steel version of a 19th-century parlor chair with a frilly ruffle is on closer inspection a chair of our time, with cushions made of low-carbon steel shaped like bottle caps. Ellison's work uses an emphatically modern material to create a functional object, the oft-seen bottle cap, simultaneously creating a work that stands up to the most rigorous aesthetic scan."
by Deborah Borrow-Dale-Cox, director of education at the University of Kentucky Art Museum.